The Seahorse Yacht Charters Fleet is a hand-picked and extensive collection sporting of only the finest, most trustworthy BVI charter yachts, such as Lagoon, Jeanneau, or Bavaria. These are brands and manufacturers that have come to prove themselves time and time again to be reliable and robust sea goers, capable of supplying relaxation, luxury, and adventure as you demand it. We believe the Yacht is one of the most central aspects of any charter experience, acting as a base of action, a source of fun and importantly, your home for the trip. We can help you find not only a great yacht but one that suits you and your needs specifically.
Check out the Seahorse Yacht Charters Fleet of BVI charter yachts today and see what we currently have available. No matter you're after a power yacht, monohull, catamaran or something more specific, you'll be sure to find something fitting in our line up. There's something for everyone here at Seahorse, it doesn't matter if you've never sent a day off land or if you're a grizzled sailing veteran, we can help find the yacht that's right for you. Our yachts are also perfect for couples or families, offering a prime opportunity to craft memorable and meaningful experiences you'll cherish for years to come.
If you have any questions regarding any BVI charter yachts that aren't answered here, please feel free to contact Seahorse Yacht Charters directly, and we'll be happy to help you out with any possible inquiries you may have. Our team is made up of experienced sailors and charter veterans, with Liz & her husband having spent over 30 years sailing and adventuring in the BVI. Seahorse Yacht Charter members have spent lives crafting stunning sailing memories and now want to bring those joys to you too. Sailing is an experience everyone should have at least once and it's never been easier than with the help of Seahorse Yacht Charters.
Seahorse Yacht Charters
P.O. 4278, Road Town, Tortola, n/a, VG1110, British Virgin Islands
284-441-7739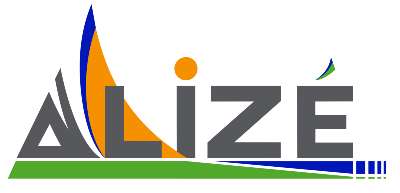 ALIZÉ GUESTS COMMENTS
Johnson Family. Second Visit Comments

Carlos and Maribel,

Thank you again for another wonderful week! Everything aboard was just wonderful and of course, both of you are the best. Great food, great adventures and best of all great memories.
This is our second trip with you, but it won't be the last!. Until next time.

Chad, Donna, Graham, Bryce, Brooks and Grace.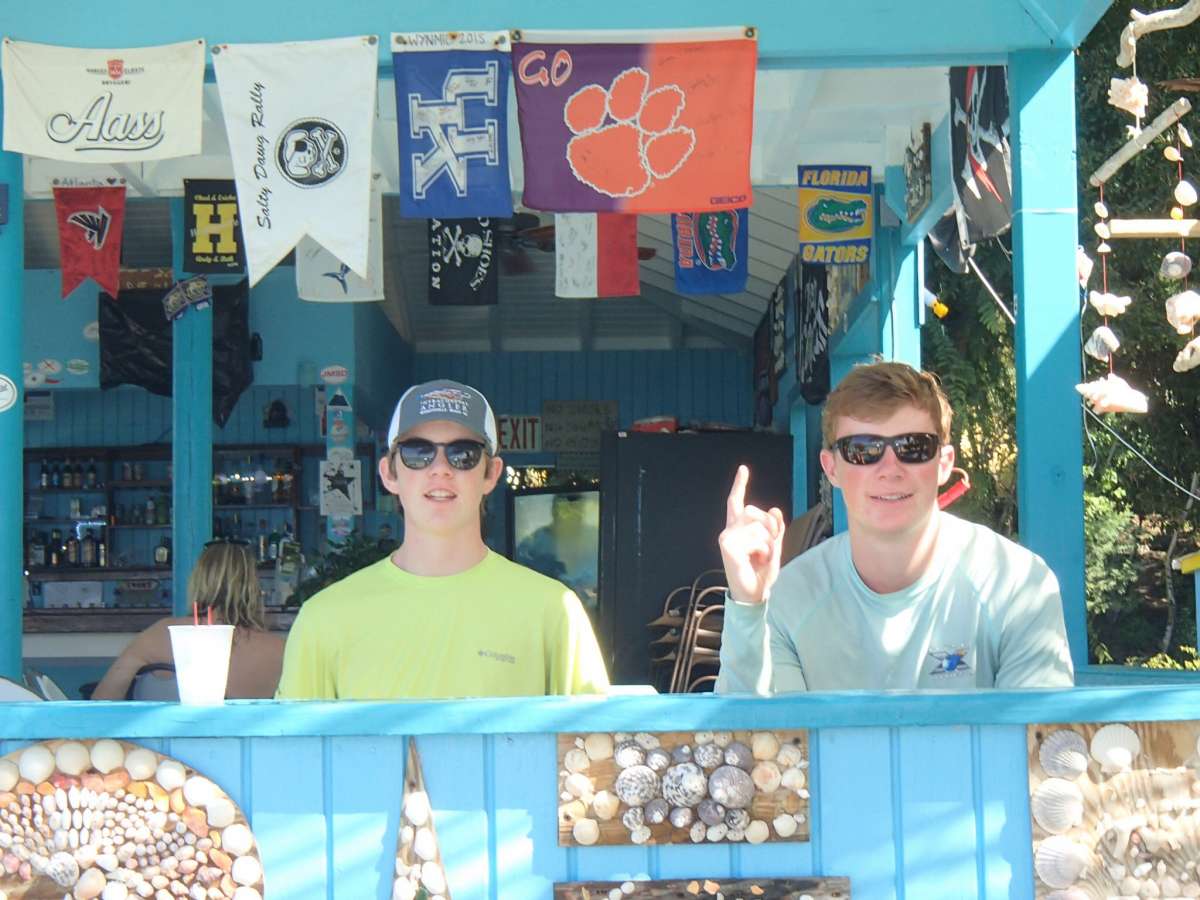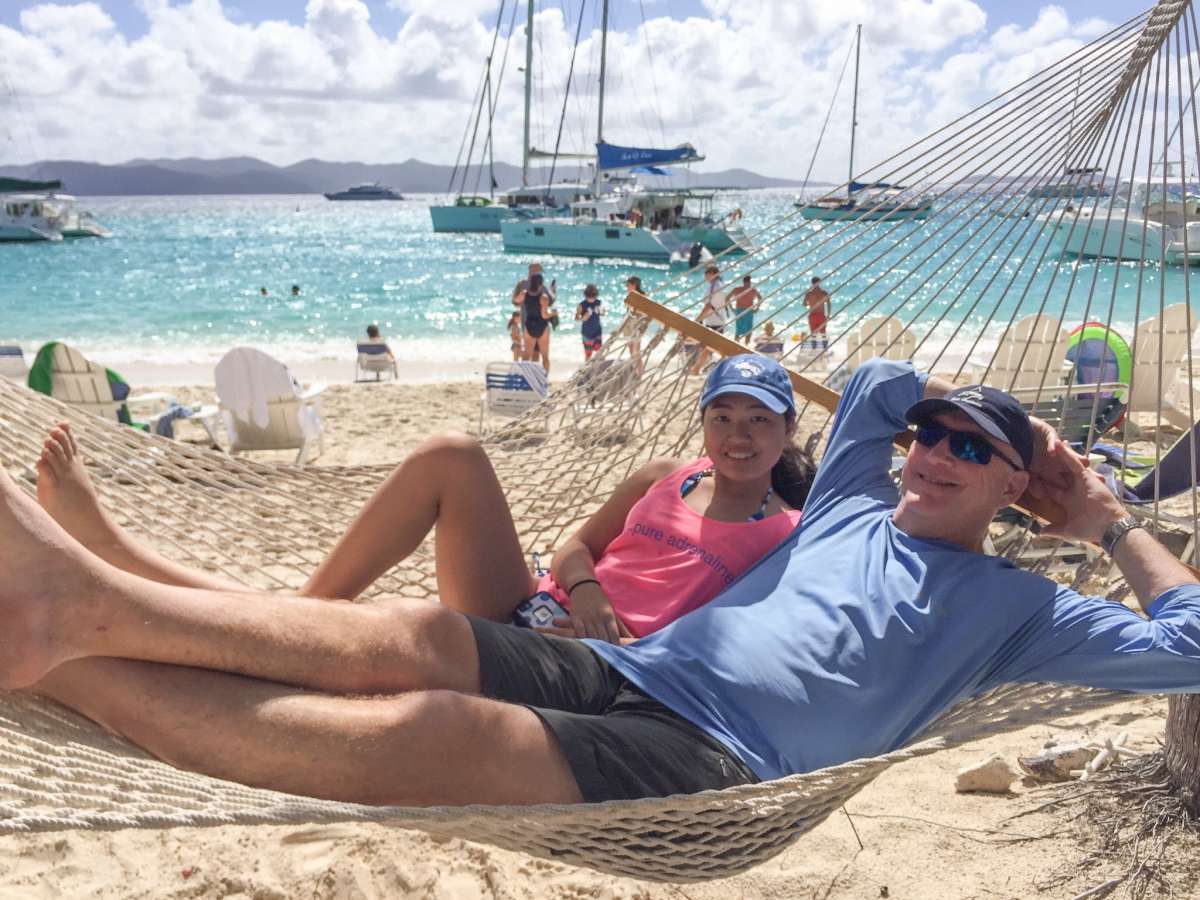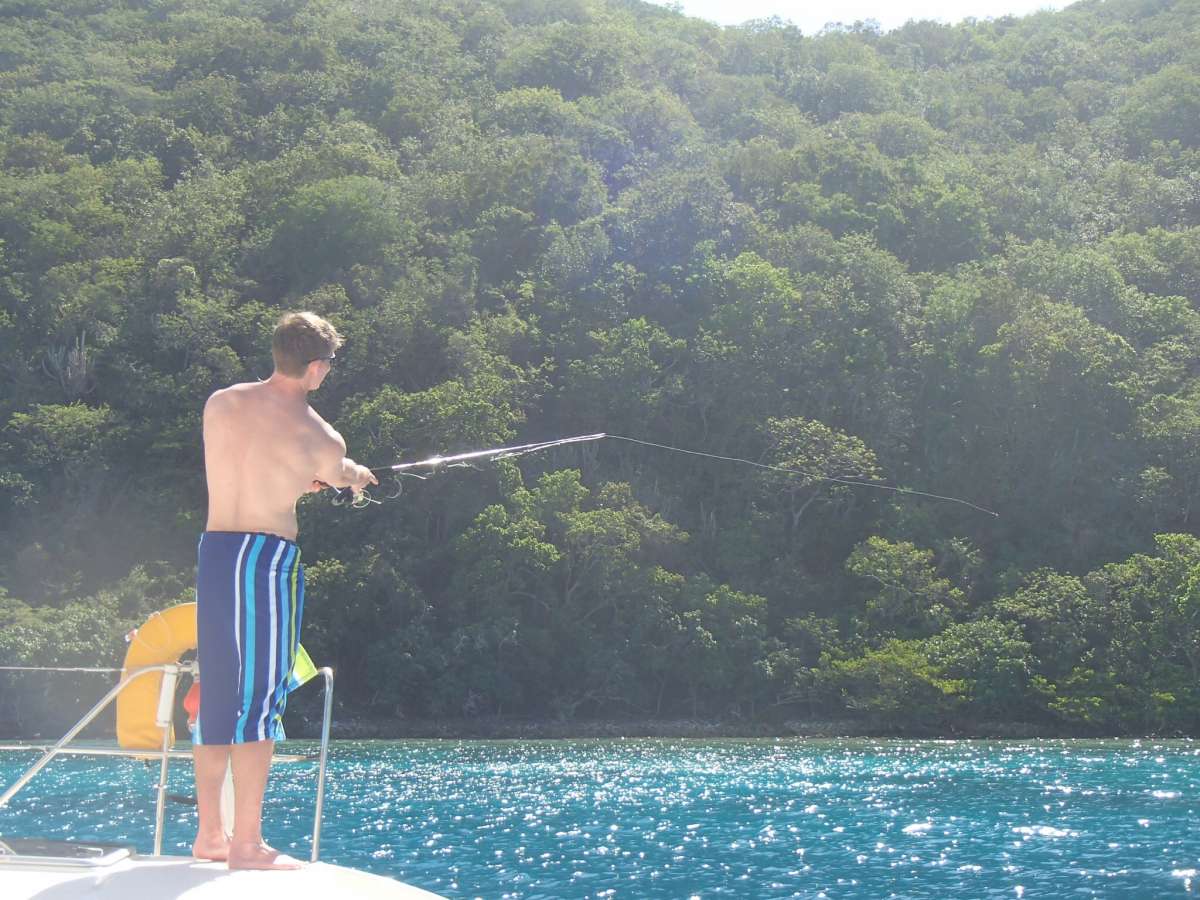 Colmans Family. Third Visit Comments

Carlos and Maribel,

Thanks again for another family vacation. The girls will be taking about Maribel's cooking none stop until we comeback! They also had a great time testing the new tube. The sea turtle in Christmas Cove was amazing! Another unforgettable family vacation!

The Colmans: Gerard, Susan, Heather, Lizzie and Helena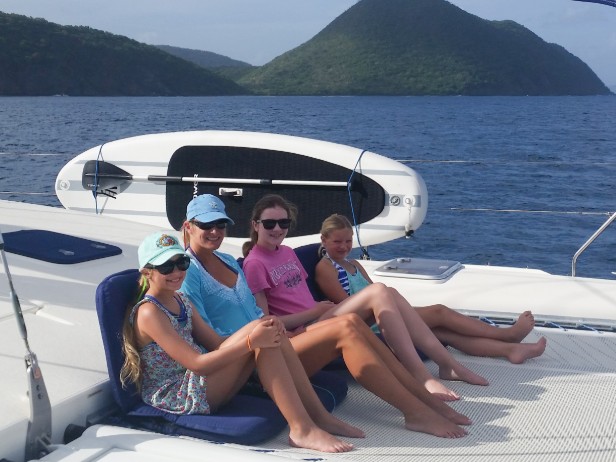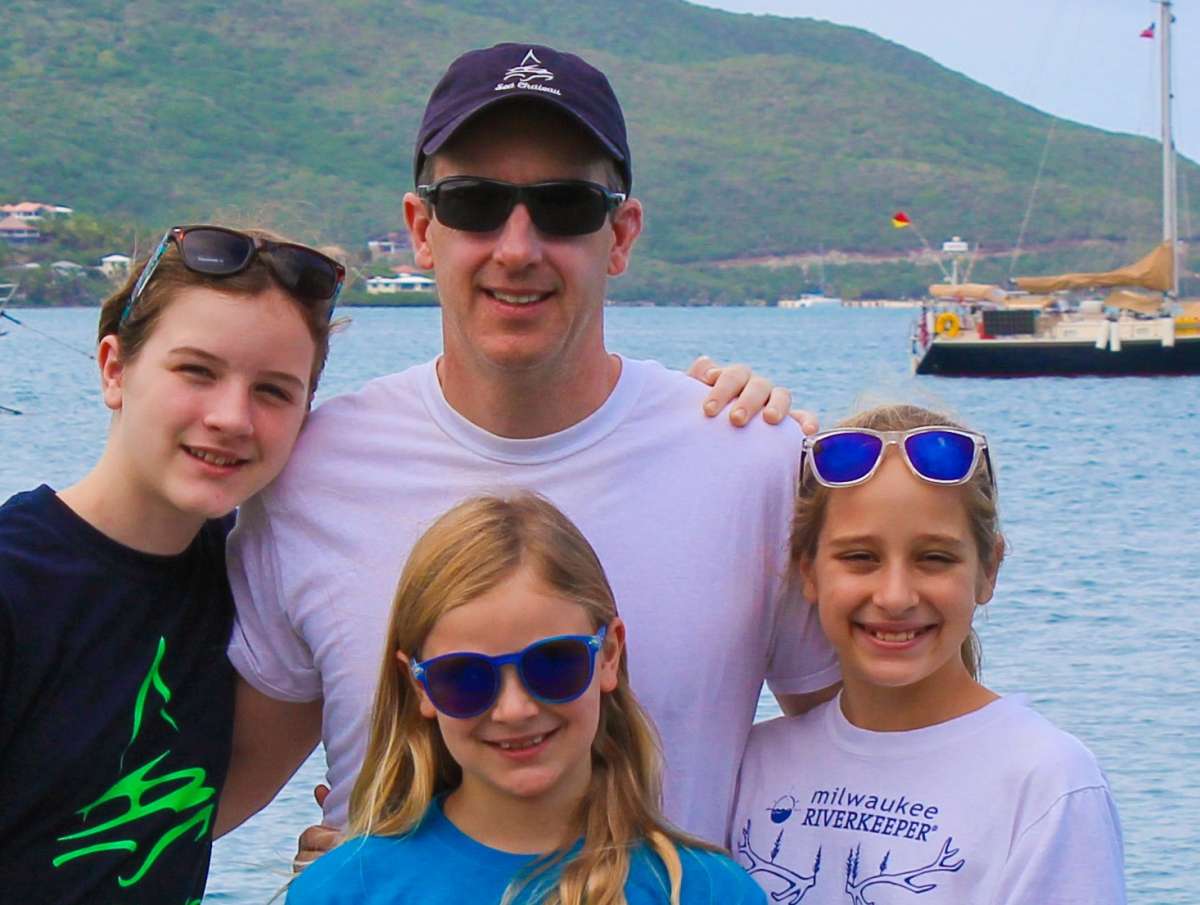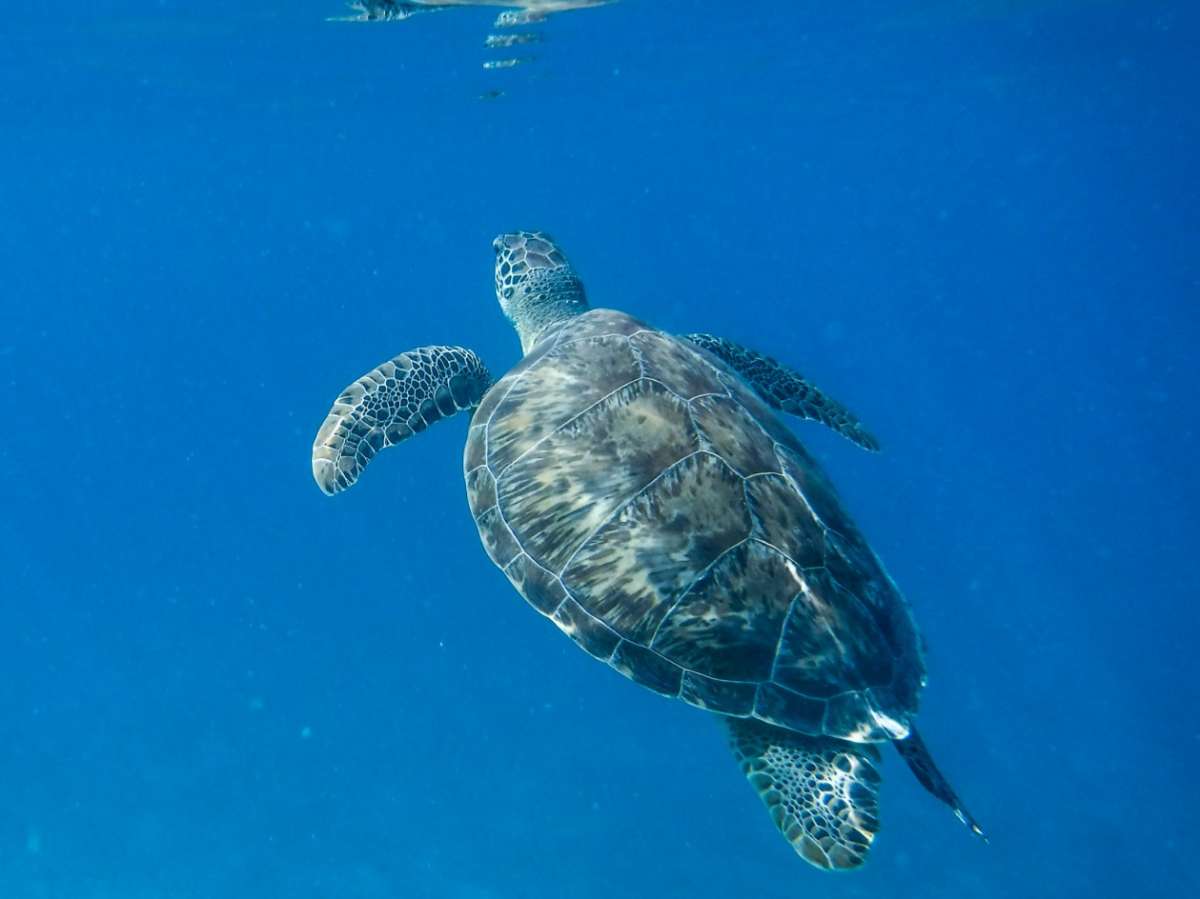 What Carlos & Maribel's guests have said in the past

Carlos and Maribel,

This was the perfect first experience in the BVI your knowledge of the islands hospitality and the amazing cuisine complemented the beautiful views and the amazing waters. We look forward to being able to share this experience again in the future with more friends and family. Cheers and many thanks.

Michael and Jenny Corr

Girls Annual Sailing Getaway Vacation

Carlos and Maribel,

Thank you so much for best vacation ever!! Love every minute (from the unbelievable meals, to all the perfect places to explore on land and see, and our attention to all our needs!. We loved stumbling into the Poker Rum!!.
We will never forget our week onboard your beautiful boat touring this most beautiful spot on planet Earth!! Happy Sailing.

Linda, Ann, Colleen, Nancy.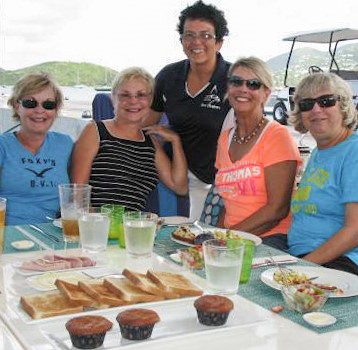 Pelose Family. Christmas Charter.
Captain Carlos and Chef Maribel,

The ultimate family vacation! We never were board! The fishing, watersports, the sailing, the relaxation, the Caribbean Showers and the amazing food were a few of our highlights ! Your attention to detail from planning the perfect itinerary to the special touches and constant attention you gave us, was spectacular.

Pelose family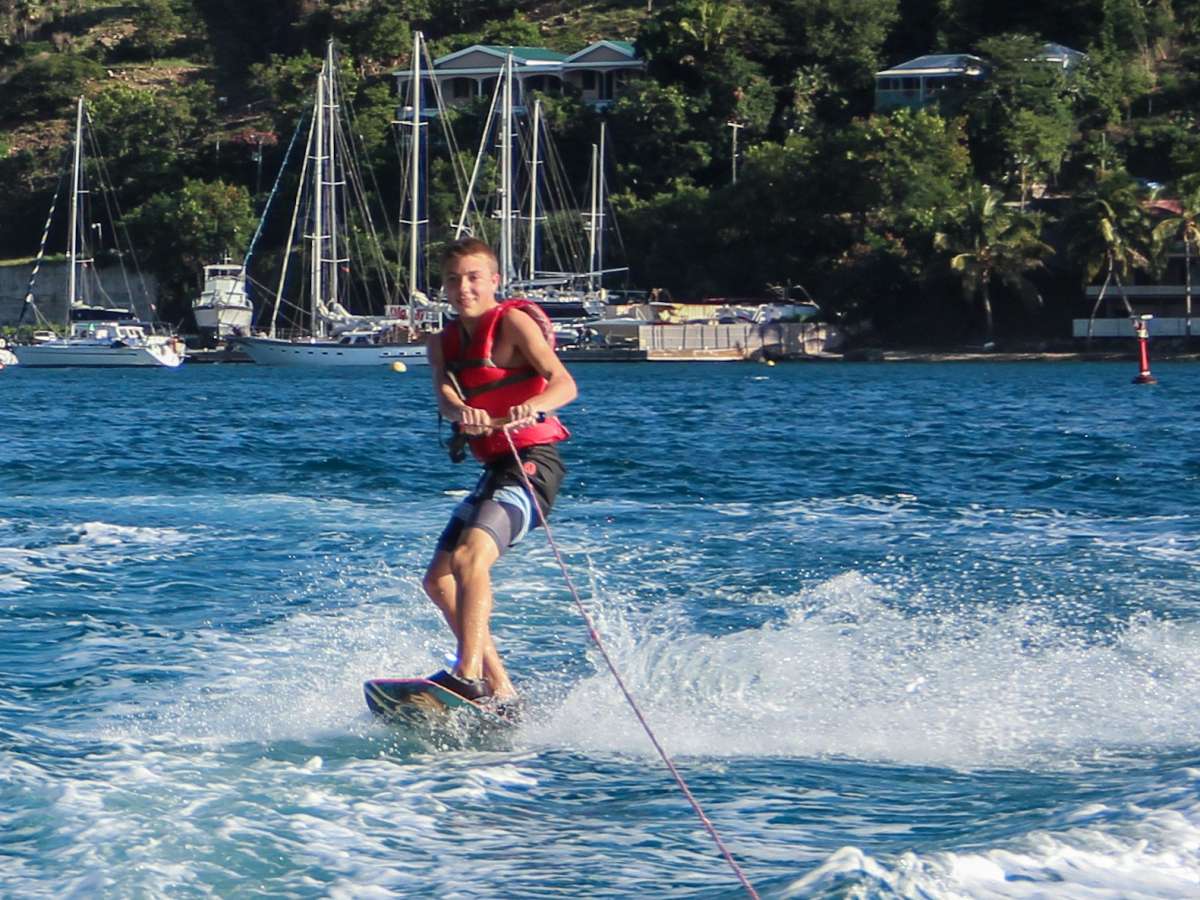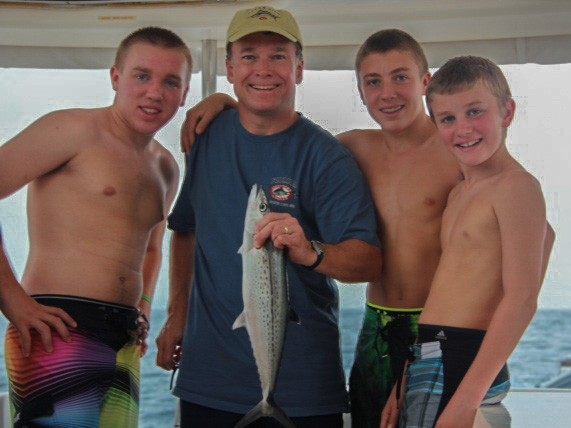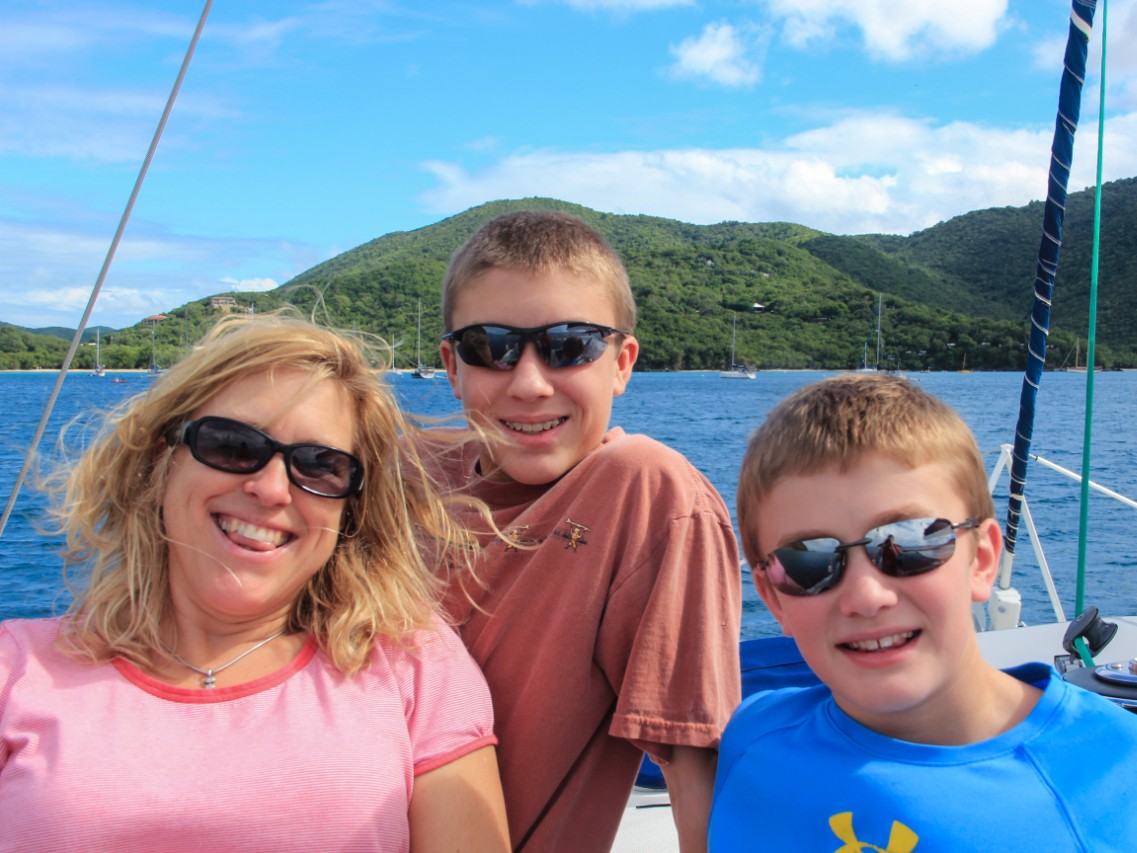 Schleich Family. Second Visit Comments
Thank you for giving our family such great memories and a trip of a life time! You are both amazing people and we will miss you...until we're back again . Carlos, your expertise on where to go for our specific family, our safety, and always impeccable timing was amazing. Maribel, wow!... we can't say enough about all the wonderful meals. You are not only very talented but you are such a sweetheart as well.
Having four teenagers, we really needed this family time together. Thank you for all the time and effort you both put in to making it so special for us. You both went above and beyond! ♥

John, Andrea, Layton, Trevor, Brennen and Hollynn Schleich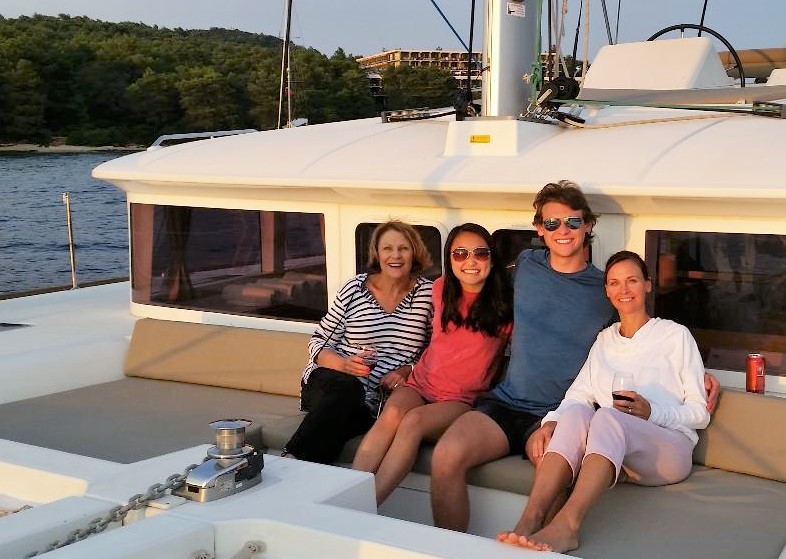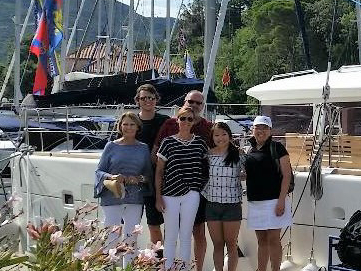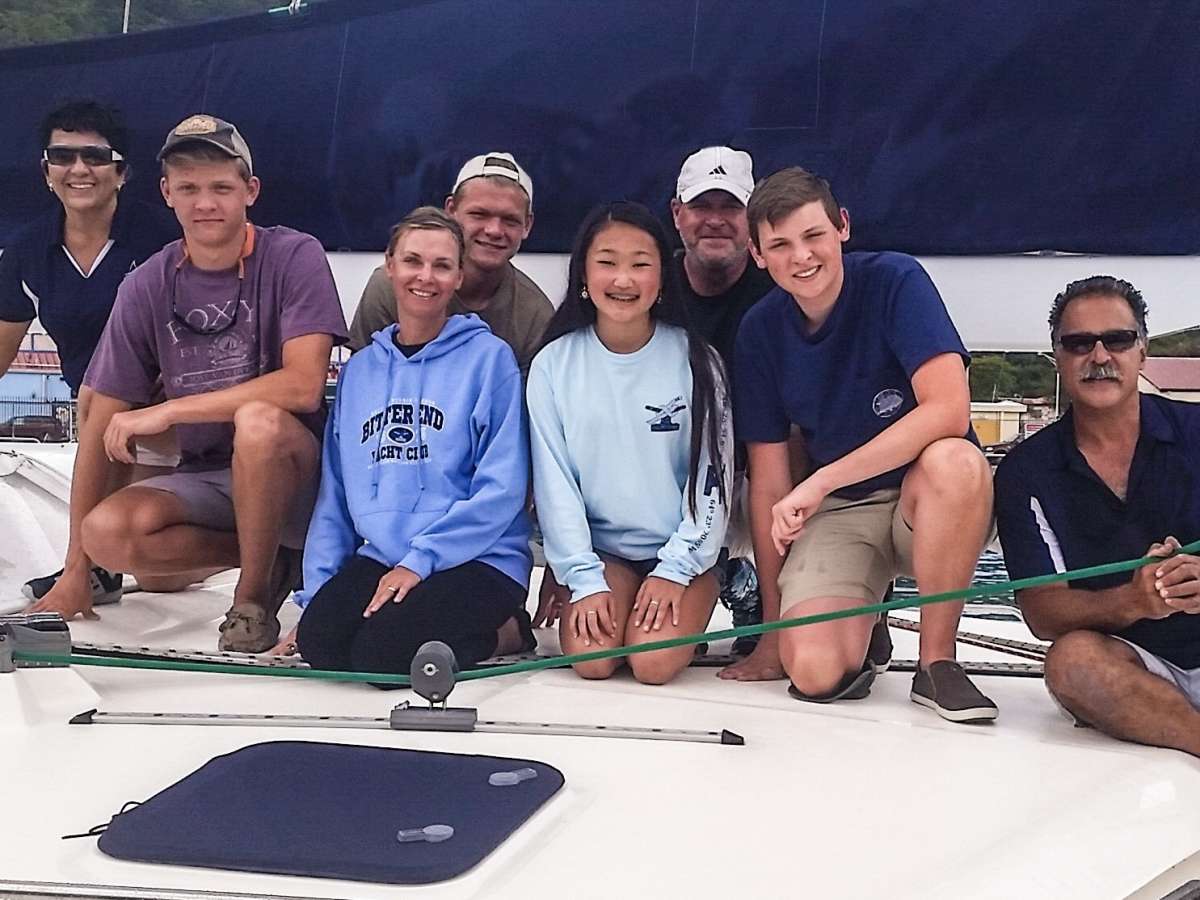 Seahorse Yacht Charters