The Seahorse Yacht Charters Fleet is a hand-picked and extensive collection sporting of only the finest, most trustworthy BVI charter yachts, such as Lagoon, Jeanneau, or Bavaria. These are brands and manufacturers that have come to prove themselves time and time again to be reliable and robust sea goers, capable of supplying relaxation, luxury, and adventure as you demand it. We believe the Yacht is one of the most central aspects of any charter experience, acting as a base of action, a source of fun and importantly, your home for the trip. We can help you find not only a great yacht but one that suits you and your needs specifically.
Check out the Seahorse Yacht Charters Fleet of BVI charter yachts today and see what we currently have available. No matter you're after a power yacht, monohull, catamaran or something more specific, you'll be sure to find something fitting in our line up. There's something for everyone here at Seahorse, it doesn't matter if you've never sent a day off land or if you're a grizzled sailing veteran, we can help find the yacht that's right for you. Our yachts are also perfect for couples or families, offering a prime opportunity to craft memorable and meaningful experiences you'll cherish for years to come.
If you have any questions regarding any BVI charter yachts that aren't answered here, please feel free to contact Seahorse Yacht Charters directly, and we'll be happy to help you out with any possible inquiries you may have. Our team is made up of experienced sailors and charter veterans, with Liz & her husband having spent over 30 years sailing and adventuring in the BVI. Seahorse Yacht Charter members have spent lives crafting stunning sailing memories and now want to bring those joys to you too. Sailing is an experience everyone should have at least once and it's never been easier than with the help of Seahorse Yacht Charters.
Seahorse Yacht Charters
P.O. 4278, Road Town, Tortola, n/a, VG1110, British Virgin Islands
284-441-7739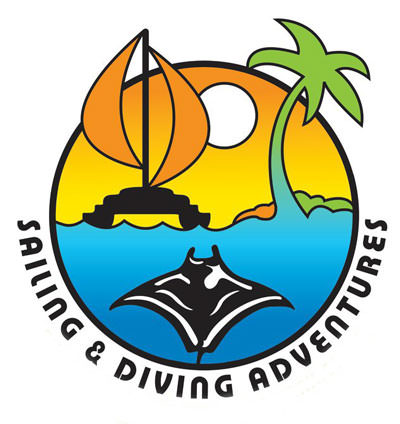 IMAGINATION SAMPLE MENU
Imagination's Sample Menu

Breakfast
Cereals and toast with preserves, tea and coffee and fruit juice are served each morning along
with one of the following:
Banana Pancakes with nutmeg syrup
Fresh Fruit Platter
Sausages and Scrambled Egg Breakfast Cups
Mini veggie Omelettes
Portholes – thin slices of ham baked with onion, tomato, egg and cheese, served on a lightly
toasted breakfast muffin
Ham and Mushroom breakfast cups
Bacon-Apple Cheddar mini breakfast Pies.

Lunch
Homemade fishcakes, Balsamic Tomato Salad and Cold corn Salad, served with Tartar
Sauce/Sweet Chilli Sauce.
Pasta Arabiatta topped with chopped Parsley and Parmesan shavings with home made
Crusty Bread
Warm Chicken Salad – chicken strips, red onion and mushrooms on a bed of Lettuce, Grated
Carrot and Red Peppers, Served with crispy Garlic Bread
Warm Shrimp and Broccoli Noodle Salad with just baked Mustard and Cheese Tear n share
Bread
Caribbean Roti with fresh Salad and fried sliced and salted Plantain

Dinner
Starters
Carrot and Ginger Soup with home made mini roll
Caramelised Red Onion and Brie Tart
Shrimp, Avocado and Mango Salad with a Chilli Ginger Dressing
Melted Brie and Mango Salsa Bruschetta
Potted Mackerel with Onion Marmalade and crunchy toast slices

Main Course
Pesto Baked Fish served with a Roasted Potato, Onion and Pepper Medley, and Green Beans
Creole Chicken (Chicken pieces cooked with spring onions, pineapple, celery, chilli and
plantain) served with Coconut Rice
Pork Tenderloin Medallions served on Pumpkin Rice and topped with caramelised Onions in
Cassis with a side of Steamed Broccoli
Roasted Beef Tenderloin Slices in a creamy Peppercorn sauce served on a bed of rice with
Warm Slaw
Bacon wrapped Chicken Breast, stuffed with herbed cream cheese served with Potato Wedges,
and buttered Carrots and Christophene.

Dessert
Creamy Pot au Choc
Tropical Meringue
Strawberry and Coconut Frozen Parfait
Ginger and Pear Crunch
Warm brownies with ice creamImagination's Sample Menu


Seahorse Yacht Charters