The Seahorse Yacht Charters Fleet is a hand-picked and extensive collection sporting of only the finest, most trustworthy BVI charter yachts, such as Lagoon, Jeanneau, or Bavaria. These are brands and manufacturers that have come to prove themselves time and time again to be reliable and robust sea goers, capable of supplying relaxation, luxury, and adventure as you demand it. We believe the Yacht is one of the most central aspects of any charter experience, acting as a base of action, a source of fun and importantly, your home for the trip. We can help you find not only a great yacht but one that suits you and your needs specifically.
Check out the Seahorse Yacht Charters Fleet of BVI charter yachts today and see what we currently have available. No matter you're after a power yacht, monohull, catamaran or something more specific, you'll be sure to find something fitting in our line up. There's something for everyone here at Seahorse, it doesn't matter if you've never sent a day off land or if you're a grizzled sailing veteran, we can help find the yacht that's right for you. Our yachts are also perfect for couples or families, offering a prime opportunity to craft memorable and meaningful experiences you'll cherish for years to come.
If you have any questions regarding any BVI charter yachts that aren't answered here, please feel free to contact Seahorse Yacht Charters directly, and we'll be happy to help you out with any possible inquiries you may have. Our team is made up of experienced sailors and charter veterans, with Liz & her husband having spent over 30 years sailing and adventuring in the BVI. Seahorse Yacht Charter members have spent lives crafting stunning sailing memories and now want to bring those joys to you too. Sailing is an experience everyone should have at least once and it's never been easier than with the help of Seahorse Yacht Charters.
Seahorse Yacht Charters
P.O. 4278, Road Town, Tortola, n/a, VG1110, British Virgin Islands
284-441-7739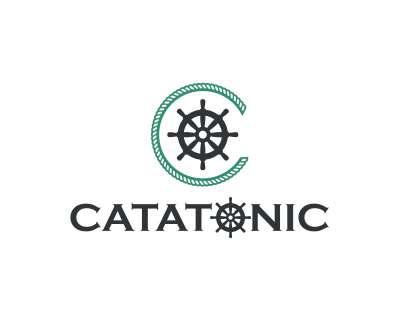 CATATONIC 500 SAMPLE MENU
Some Selections from Chef Sandy's Galley
BREAKFASTS
Omelettes to Order - Omelettes any way you like 'em! 
Waffle House Waffles - Crispy on the outside, fluffy on the inside. Served with Maple Syrup and a side of Bacon or Sausage.
Migas with Sausage or Bacon - Southwestern Scrambled Eggs with sauteéd onions, tortilla chips, cheese and salsa. Served with crispy Bacon or Sausage on the side.
Toasted English Muffins served with a platter of Smoked Salmon, Cream Cheese, Dill, Onions, Cucumbers, Tomatoes, Chopped Hard Boiled Eggs & Capers.
Banana Walnut Pancakes with Maple Syrup - The name says it all...
Breakfast Yogurt Parfait with Fresh Fruit and Honey Greek Yogurt layered with fresh fruits and local honey.
Eggs Benedict - traditional Eggs Benedict with Canadian Bacon and rich and creamy Hollandaise Sauce.  Served with Smoked Salmon on request.
Individual Breakfast Casseroles - Ramekin-sized breakfast casseroles with your favorite fillings
Breakfast Tacos - Eggs, Sausage or Bacon, Cheese, Salsa wrapped in a warm flour tortilla
Monte Cristo Eggs Benedict - Poached Eggs served over French Toast Slices topped with cured ham and swiss cheese. Maple Syrup on the side.
Bacon Egg and Cheese Breakfast Sandwich - Bacon, Egg and Cheese on a toasted English Muffin or Sourdough Toast
LUNCHES
Crab Cakes with Spicy Remoulade, served with a side salad
Grilled Shrimp or Grilled Chicken Caesar Salad with Boat-Made Crutons
Miso Grilled Chicken Club Sandwich
Char Grilled Steak Salad w/ Gorgonzola & Pine Nuts
BBQ Pulled Pork Quesadillas - Smoked, pulled pork and cheddar cheese inside flour tortillas.  Served with potato salad or Caribbean Slaw
Assorted Italian Style Sandwiches served on Ciabatta Bread with kettle cooked potato chips
Greek Chicken Salad - Grilled Chicken over greens, tomatoes, cucumber and feta cheese
Blackened Catch of the Day served as a salad or a wrap with fried plantains
Shrimp Panzanella salad Shrimp with rustic bread and Italian flavors
Boat-Made Quiche - Spinach and Goat Cheese, Broccoli and Swiss and Spinach Cheddar are all favorites, served with a side salad
Assorted Sushi Rolls - Spicy Tuna, Tuna Avocado, California Roll, Salmon Avocado, Salmon Dill, Eel Avocado.  Served with steamed Edamame and pickled ginger. (Exact menu depends on availability of sushi-quality fish)
COCKTAIL HOUR SNACKS
Fresh Catch Ceviche - Wahoo or Mahi Mahi marinated in lime juice, tomatoes, onions, cilantro and other flavors, served with tortilla chips
Crab, Avocado and Mango Stack - Bottom layer of mango salsa, middle layer of ripe avocoado and top layer of succulent crab mixed with remoulade sauce.
Mediterannean Platter - Boat Made Hummus, warm Pita Chips, feta cheese, carrots and celery, olives and other treats
Artisanal Cheese Board - Assorted Artisanal Cheeses, Fruits and Crackers
Chicken Satay - Tender Chicken Skewers served with a delicious Thai Peanut Sauce
Trio of Dips with Crudite and Pita Points
Fresh Catch Fish Spread served with crackers and crudite
Boat-Made Guacamole with Warm Tortilla Chips - served with Salsa, too!
Stuffed Mushrooms - Mushrooms stuffed with sausage, cheeses and green onions
ENTREES
Crispy pan-seared Mahi Mahi in a soy-sesame-ginger reduction, served over truffled wasabi mashed potatoes with steamed veggies
Lemon Chicken Skewers with Veggies - Lemony Chicken skewered with veggies, served over brown butter sage orzo
Grilled Miso-glazed chicken with fried rice and sesame-ginger carrots and zucchini
Filet Mignon grilled to order with Rosemary Jacket Potatoes and Balsamic Roasted Broccoli with Pine Nuts
Gourmet Angus Bacon-Cheddar Burgers grilled and topped to order and served with baked beans or truffle parmesan fries.
Creamy Lemon Chicken Picatta over rice or orzo with capers
Spinach Lasagna or Eggplant Rollatini - So delicious for Eggplant lovers! Great as lasagna, too.
Sweet and Savory Pork Tenderloin with Creamy Polenta and a veggie side.
Blackened Fresh Catch or Pulled Pork Tacos with Borracho Beans - Soft or Crispy Tacos served with all the fixins and boat-made borracho beans!
Sticky Pineapple Chicken with Jasmine Rice - An Asian-inspired dish of sweet and savory chicken with pineapple and seasonal veggies over rice
Lemon Pepper Shrimp Scampi over a bed of orzo or jasmine rice
Low Country Shrimp Boil - Shrimp, Corn, Potato, Sausage in an Old Bay and White Wine Jus, served with Garlic Bread
DESSERTS
Key Lime Pie - Tangy-Sweet and Refreshing! Boat-baked Key Lime Pie served with whipped cream.
Island Banana Cakes - Sweet banana cakes with a tangy and nutty coconut icing
Salted Caramel Cheesecake - Fruit-topped cheesecakes with a graham cracker or Oreo crust served with boat-made salted caramel sauce
Chocolate-dipped Coconut Macaroons and fresh strawberries
Maple Pecan Tartlets - Individual Pecan Pies served with boat made ice cream or whipped cream
Bananas Foster - served aflame with hand-churned vanilla ice cream
Fresh baked Fruit Crumble - seasonal fruits baked under a delicious, crispy topping and finished with whipped cream or ice cream
Ice Cream Sunades - Choose your own toppings and build your favorite Sundae
Lemon Bisque - Delicious frozen lemon dessert over a graham cracker crust
Strawberry Napoleon - delicious creamy filling with fresh strawberries between light and crispy pastry layers
Dark Chocolate Fondue with Fresh Fruit
Chocolate Lava Cake - oozy and delicious in the middle, served with Vanilla Ice Cream on the side.
Caramel Apple Turnovers
CAT 500 SPECIALTY --> Hand Churned Boat-Made Ice Cream - Tell us your favorite flavors!
COOKIES
Fresh-Baked Chocolate Chip Cookies
Brown Sugar Cinnamon Coconut Cookies
Oatmeal Craisin White Chocolate Chip Cookies
Traditional Peanut Butter Cookies
SPECIALTY COCKTAILS
The Captain's Margaritas - The best Margarita you've ever had! Seriously. Fresh juices and high-quality Tequila are the key!  Served on the rocks, with or without salt.
Catatonic Lemonade - Lemonade spiked with Rum, infused with strawberries and basil. Served over ice.
Caribbean Bay Breeze - Traditional Bay Breeze with Aged Rum, Coconut Rum, Cranberry and Pineapple
Painkiller - creamy, coconutty and delicious!
Full Ship's Bar including beers, wines, liquors and assorted mixers
Seahorse Yacht Charters