The Seahorse Yacht Charters Fleet is a hand-picked and extensive collection sporting of only the finest, most trustworthy BVI charter yachts, such as Lagoon, Jeanneau, or Bavaria. These are brands and manufacturers that have come to prove themselves time and time again to be reliable and robust sea goers, capable of supplying relaxation, luxury, and adventure as you demand it. We believe the Yacht is one of the most central aspects of any charter experience, acting as a base of action, a source of fun and importantly, your home for the trip. We can help you find not only a great yacht but one that suits you and your needs specifically.
Check out the Seahorse Yacht Charters Fleet of BVI charter yachts today and see what we currently have available. No matter you're after a power yacht, monohull, catamaran or something more specific, you'll be sure to find something fitting in our line up. There's something for everyone here at Seahorse, it doesn't matter if you've never sent a day off land or if you're a grizzled sailing veteran, we can help find the yacht that's right for you. Our yachts are also perfect for couples or families, offering a prime opportunity to craft memorable and meaningful experiences you'll cherish for years to come.
If you have any questions regarding any BVI charter yachts that aren't answered here, please feel free to contact Seahorse Yacht Charters directly, and we'll be happy to help you out with any possible inquiries you may have. Our team is made up of experienced sailors and charter veterans, with Liz & her husband having spent over 30 years sailing and adventuring in the BVI. Seahorse Yacht Charter members have spent lives crafting stunning sailing memories and now want to bring those joys to you too. Sailing is an experience everyone should have at least once and it's never been easier than with the help of Seahorse Yacht Charters.
Seahorse Yacht Charters
P.O. 4278, Road Town, Tortola, n/a, VG1110, British Virgin Islands
284-441-7739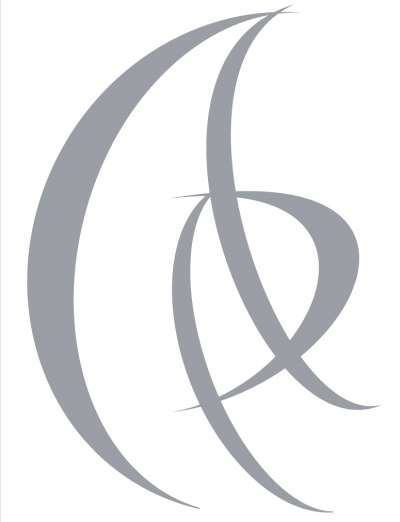 Availability
| Start Date | End Date | Details |
| --- | --- | --- |
| Jun 28, 2020 | Jul 04, 2020 | Booked: Split, Croatia to Split, Croatia |
| Jul 05, 2020 | Jul 10, 2020 | Booked: Split, Croatia to Split, Croatia |
| Jul 19, 2020 | Jul 24, 2020 | Booked: Split, Croatia to Split, Croatia |
| Aug 02, 2020 | Aug 07, 2020 | Booked: Split, Croatia to Split, Croatia |
| Sep 12, 2020 | Sep 19, 2020 | Booked: Split, Croatia to Split, Croatia |
Rates
High Rate:


10,500 EUR per week
Low Rate:


4,900 EUR per week
MCA Compliant: N/A


Additional Rate Details:
PRICE LIST 2019/2020 CROATIA ( 13% VAT is included in the price!)

AUGUST 31 - SEPTEMBER 14 Price per week: 7225 EUR + ALL
SEPTEMBER 14 - SEPTEMBER 28 Price per week: 5950 EUR + ALL
SEPTEMBER 28 - OCTOBER 12 Price per week: 4165 EUR + ALL


MAY 16 - MAY 30, 2020 Price per week: 6 300 EUR + ALL
MAY 30 - JUNE 13, 2020 Price per week: 7 400 EUR + ALL
JUNE 13 - JULY 4, 2020 Price per week: 8 900 EUR + ALL
JULY 4 - AUGUTS 15, 2020 Price per week: 10 500 EUR + ALL
AUGUST 15 - AUGUST 29, 2020 Price per week: 9 200 EUR + ALL
AUGUST 29 - SEPTEMBER 12, 2020 Price per week: 8 500 EUR + ALL
SEPTEMBER 12 - OCTOBER 3, 2020 Price per week: 7 000 EUR + ALL
OCTOBER 3 - OCOTOBER 31, 2020 Price per week:4 900 EUR + ALL
Summer Base Port: SPLIT
Summer Operating Area: Croatia
Winter Base Port:
Winter Operating Area:
Location Details:
CROATIA has become the country that is climbing up on everybody's bucket list for summer vacation. Either you are the first time on the yacht or a well-experienced sailor, the Adriatic Sea, with its island-dotted coastline, gin-clear water, spectacular nature, favourable winds & sailing infrastructure presents the perfect spot for #yachtlife. Here are few facts that will make Croatia become your new favourite vacation destination:
Croatia presents one of the sunniest places in the Mediterranean Basin. Sunniest islands are Hvar & Korcula, with 2700 hrs of sunshine per year. That is more than sunny Sydney, Australia.
The Adriatic sea is a God-given summer pool. The temperature is warm enough to stay in for hours and cool enough to get refreshed from the midday sun. The surface water temperature ranges from 25 C (80 F) in summer to 12 C (54 F) in winter.

The Adriatic sea is crystal clear. The tamest beaches are made of round pebbles. The wildest one of rocks. Imagine waking up on Your private yacht, having breakfast on the deck, and jumping in the turquoise waters. Imagine changing backdrops of the amazing nature changing while You slide across the Sea.

Everything on the Adriatic sea is cosy and intimate like your holiday escape should be.
Seahorse Yacht Charters