The Seahorse Yacht Charters Fleet is a hand-picked and extensive collection sporting of only the finest, most trustworthy BVI charter yachts, such as Lagoon, Jeanneau, or Bavaria. These are brands and manufacturers that have come to prove themselves time and time again to be reliable and robust sea goers, capable of supplying relaxation, luxury, and adventure as you demand it. We believe the Yacht is one of the most central aspects of any charter experience, acting as a base of action, a source of fun and importantly, your home for the trip. We can help you find not only a great yacht but one that suits you and your needs specifically.
Check out the Seahorse Yacht Charters Fleet of BVI charter yachts today and see what we currently have available. No matter you're after a power yacht, monohull, catamaran or something more specific, you'll be sure to find something fitting in our line up. There's something for everyone here at Seahorse, it doesn't matter if you've never sent a day off land or if you're a grizzled sailing veteran, we can help find the yacht that's right for you. Our yachts are also perfect for couples or families, offering a prime opportunity to craft memorable and meaningful experiences you'll cherish for years to come.
If you have any questions regarding any BVI charter yachts that aren't answered here, please feel free to contact Seahorse Yacht Charters directly, and we'll be happy to help you out with any possible inquiries you may have. Our team is made up of experienced sailors and charter veterans, with Liz & her husband having spent over 30 years sailing and adventuring in the BVI. Seahorse Yacht Charter members have spent lives crafting stunning sailing memories and now want to bring those joys to you too. Sailing is an experience everyone should have at least once and it's never been easier than with the help of Seahorse Yacht Charters.
Seahorse Yacht Charters
P.O. 4278, Road Town, Tortola, n/a, VG1110, British Virgin Islands
284-441-7739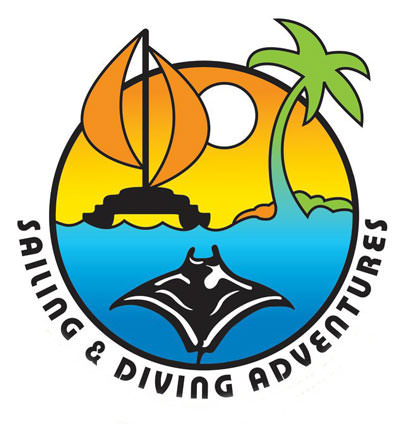 Availability
| Start Date | End Date | Details |
| --- | --- | --- |
| Nov 17, 2019 | Nov 21, 2019 | Booked: Bequia, Grenadines* to Union Island, Grenadines* |
| Mar 08, 2020 | Mar 15, 2020 | Booked: Saint Vincent to Union Island, Grenadines* |
| Mar 16, 2020 | Mar 23, 2020 | Booked: Carriacou, Grenadines* to Carriacou, Grenadines* |
| Apr 29, 2020 | May 09, 2020 | Booked: Grenada, St Georges to Grenada, St Georges |
| May 11, 2020 | May 19, 2020 | Booked: Carriacou, Grenadines* to Bequia, Grenadines* |
| Aug 01, 2020 | Aug 08, 2020 | Booked: Carriacou, Grenadines* to Bequia, Grenadines* |
Rates
High Rate:


12,750 USD per week
Low Rate:


6,500 USD per week
MCA Compliant: Not MCA Compliant
Rates are All Inclusive
Taxes, re-location fees, cruising permits and licenses may be extra. Please verify with clearing house.
Cruising Permit: Paid by Boat Licenses: Paid by Boat
Seasonal/Individual Rates

Currency
Terms
2 Pax
3 Pax
4 Pax
5 Pax
6 Pax

Summer 2019

US Dollars
(Caribbean Terms) All Inclusive
$9,500
$10,375
$11,250
$12,000
$12,750

Winter 2019/2020

US Dollars
(Caribbean Terms) All Inclusive
$9,500
$10,375
$11,250
$12,000
$12,750

Summer 2020

US Dollars
(Caribbean Terms) All Inclusive
$9,500
$10,375
$11,250
$12,000
$12,750
Captain Only Rates:


$6500 Available for Captain Only Charters Christmas week 2019 ending on December 27th.

No Christmas surcharge, rate $6,500 for up to 6 persons

Additional Rate Details:

GENERAL RATES NOTE: All rates are for 7 nights, 8 days.

FULL BOARD

The above inclusive rates include, beverages, 3 hearty meals per day including a 3 course dinner, fruit, ships bar, unlimited bar snacks (potato chips, peanuts, pretzels, mixed dried fruit, etc...), beach towels, customs & immigration fees, and marine park fees. Full-board rate (7 nights or more) also includes locally provided evening BBQ (lobster when in season, fish, conch or chicken) on the beach in Tobago Cays.

These rates require 1 dinner ashore at client expense

Mooring Fees not included in any charter rate.

2 TO 4 NIGHT RATES:
2 persons $1,650 per night
3 persons $1,750 per night
4 persons $1,850 per night
5 persons $1,950 per night
6 persons $2,050 per night
5 nights are standard rates pro-rated plus 10%

CHARTERS OF 8 NIGHTS OR MORE: For charters of 8-12 days, 2 dinners are required to be taken ashore (at the client's expense) and for 13 - 14 days, 2 dinners and 1 lunch is to be taken ashore(at client expense).
For charters of 10 days or more, a 10% discount will be given if an additional 1 lunch and 1 dinner are taken ashore (at client expense). This may not be combined with a T/A booking.



Due to the minimal variety, large distances between quality shops and stock of the local supermarkets in the Southern Windward islands, we are unable to cater for vegans on a full board basis, but can on a half board rate.



HALF-BOARD RATES:
Excludes 3 dinners and 3 lunches ashore for 7 nights at client expense. Conservative bar and limited snacks included.
2@$8,500 3@$9,250 4@$10,000 5@$10,500 6@$11,000


CHRISTMAS NEW YEARS 2019/20
Christmas: Captain only 14th December to 27th December $6500
New Years : Plus 15% on Fully Crewed, 7 night minimum, 1 meal ashore at client expense.



Christmas week Special 2019


Captain Only Half Board Option: Includes Customs and Immigration fees. Basic breakfasts (cereal, toast, coffee, tea, fruit juice), One course meals and Conservative ships bar and snacks. Excludes 3 dinners and 3 lunches ashore for 7 nights at client expense.
$7500 2 persons
$8500 4 persons
$9500 6 persons


Christmas charters to start from Grenada, St Vincent / Bequia and return to St Vincent / Bequia
New Year's charter to start from St Vincent / Bequia but can be one way to any St Vincent or Grenada Port. December 29 or later.



RELOCATION FEES: Please add the following
SVG - no charge
Grenada - no charge
St. Lucia - $1000
Fort De France, Martinique - $1200
The rest of Martinique - $1400
Dominica - $1500
Guadeloupe - $1800
Antigua - $2000
St. Marteen - $2000
Tobago - $2,000

* * * S P E C I A L S * * *
For Summer 2019 Optional discount: Choose to eat an additional 2 dinners and 1 more lunch ashore at guest's expense and save 10% off the total rate.
Special above do not include Beach BBQ dinner.







Summer Base Port: Grenadines
Summer Operating Area: Caribbean Leewards, Caribbean Windwards
Winter Base Port: Grenadines
Winter Operating Area: Caribbean Leewards, Caribbean Windwards
Location Details:
IMAGINATION is based in the Grenadines and offers scuba diving for additional charge
Seahorse Yacht Charters