The Seahorse Yacht Charters Fleet is a hand-picked and extensive collection sporting of only the finest, most trustworthy BVI charter yachts, such as Lagoon, Jeanneau, or Bavaria. These are brands and manufacturers that have come to prove themselves time and time again to be reliable and robust sea goers, capable of supplying relaxation, luxury, and adventure as you demand it. We believe the Yacht is one of the most central aspects of any charter experience, acting as a base of action, a source of fun and importantly, your home for the trip. We can help you find not only a great yacht but one that suits you and your needs specifically.
Check out the Seahorse Yacht Charters Fleet of BVI charter yachts today and see what we currently have available. No matter you're after a power yacht, monohull, catamaran or something more specific, you'll be sure to find something fitting in our line up. There's something for everyone here at Seahorse, it doesn't matter if you've never sent a day off land or if you're a grizzled sailing veteran, we can help find the yacht that's right for you. Our yachts are also perfect for couples or families, offering a prime opportunity to craft memorable and meaningful experiences you'll cherish for years to come.
If you have any questions regarding any BVI charter yachts that aren't answered here, please feel free to contact Seahorse Yacht Charters directly, and we'll be happy to help you out with any possible inquiries you may have. Our team is made up of experienced sailors and charter veterans, with Liz & her husband having spent over 30 years sailing and adventuring in the BVI. Seahorse Yacht Charter members have spent lives crafting stunning sailing memories and now want to bring those joys to you too. Sailing is an experience everyone should have at least once and it's never been easier than with the help of Seahorse Yacht Charters.
Seahorse Yacht Charters
P.O. 4278, Road Town, Tortola, n/a, VG1110, British Virgin Islands
284-441-7739
RAJA AMPAT ADVENTURE CLUB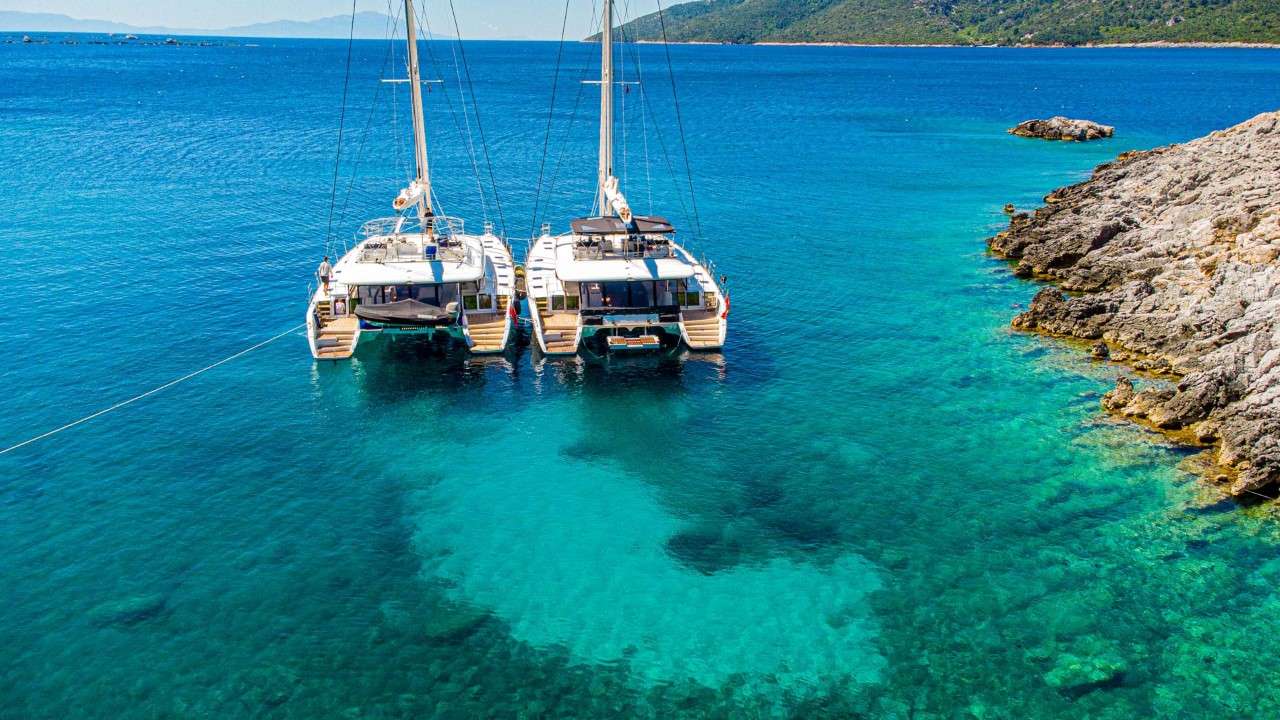 EMBARK ON AN EPIC JOURNEY TO RAJA AMPAT
We carefully craft unique ocean journeys that offer a rare opportunity to explore some of the most remote places on earth. Our 2019 voyage calendar will set sail to the Heart of the Coral Triangle, Raja
Ampat; that with its thousands of isles, pristine water and rugged landscape offers ample opportunity for adventure. Our experienced team will take you on an intrepid exploration of the Pacific Ocean
including areas such as Misool, Waisai and Wayag. Raja Ampat accurately lives up to its reputation as being known as one of the world's most beautiful and least explored paradises, ranking as the
ultimate bucket-list destination for underwater biodiversity.

RARE ACCESS
An exclusive adventure group at the forefront of ocean experiences, our Private Explorers Club was born when the founding partners wanted to share their eco-focused ethos with those that shared
their passion for the ocean. With over 20 years' experience in the super yacht industry, a unique experience was crafted, entirely based on the tides and environmental conditions that promises to offer
the most adventure. The fleet of 62" catamarans, that are kept in impeccable condition, explore the most captivating cruising grounds in the world. We deliver an expedition-styled adventure for families
to reconnect or celebrate a special moment, often at a multi-generational level, as well as for Corporate groups who are looking to bond with their team and immerse themselves in unforgettable
moments in nature.

SPIRIT OF ADVENTURE
Every moment is considered, every detail taken care of, so you can truly immerse yourself in the experience. Our highly curated journeys unfold and surprise clients. Each journey is custom built when
the booking dates are fixed and includes a host of experiences at sea including: indescribable paddle board adventures, explorations of secret anchorages, intimate wildlife encounters with everything
from manta-rays, sharks and vast schools of fish through to miniature seahorses, river rafting, seabobs, snorkelling, hiking to panoramic viewpoints, fast boat tours to places of interest in
our custom Geminis as well as meaningful local cultural and tribal experiences. We do not follow a standardised trip itinerary – but rather choose to follow adventure, wherever it may take us.

EXCEPTIONAL EXPERIENCES
We facilitate rare and extraordinary experiences for Private Club Members that are life-changing. Trust in an exceptional crew with unrivalled expertise to create an adventure for the most discerning
clients seeking bucket list experiences, Family Offices and Fortune 500 organisations.
SCHEDULE AND DEDICATED SERVICES SCHEDULE / SEASON
Our 2019/2020 Fleet will be focused on Raja Ampat, Indonesia; although we also create custom journeys further afield.
Season: All year around

DEDICATED TO SERVICES EXCELLENCE
• We offer a complete solution
• A dedicated Journey Planner
• Fully serviced cabins and high-end hospitality
• Dives and sporting equipment included
• Adventure activities and cultural/tribal experiences
• Dedicated photography crew that equips you with videos and
photo book keep sakes after your trip
• Access to the mobile application (iOS and Android) that will
house your entire trip's videos, 360 panoramas and photos
• Exclusive transfers to and from airport or private plane strip
Accommodations:
There are a total of SIX Lagoon 62's in this fleet:

3 of the Lagoons offer 2 queen berth each with private en-suite head and shower plus 1 queen berth suite with private lounge area.
3 of the Lagoons offer 4 queen cabins each with private en-suite head and shower.
Crew have separate cabins and heads with showers.

All boats have spacious main salon, spacious aft deck for social time and alfresco dining, a front deck and a top fly bridge (with 360 degree view) for lounging.

Each charter is accompanied by a high speed Gemini dive/expedition boat for excursions including dive instructor(s).

Seahorse Yacht Charters